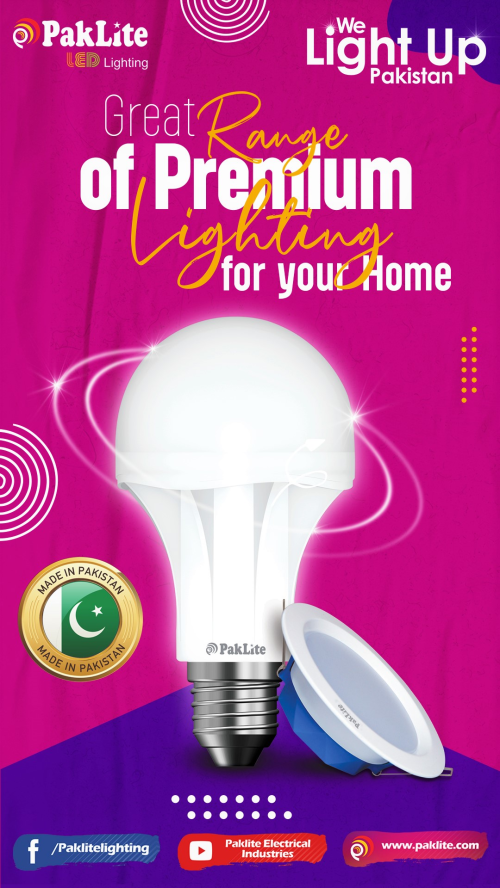 Our LED lights are the perfect solution for anyone looking for an energy-efficient, long-lasting lighting solution that doesn't compromise on style or quality. Whether you're looking to brighten up your living room, office, or outdoor space, Paklite has the perfect LED light for you.
Our LED lights are designed with the latest technology, allowing for maximum energy efficiency and long-lasting performance. They are also incredibly versatile, with a range of color temperatures and brightness levels to suit any space or mood.
With Paklite's LED lights, you can enjoy a wide range of benefits, including:
Energy efficiency: LED lights use up to 80% less energy than traditional incandescent bulbs, helping you save on your energy bills while also reducing your carbon footprint.
Long-lasting performance: LED lights can last up to 25 times longer than traditional bulbs, reducing the need for frequent replacements and saving you money in the long run.
Customizable lighting: With a range of color temperatures and brightness levels to choose from, you can create the perfect ambiance for any space or occasion.
Durability: LED lights are designed to be incredibly durable, with a sturdy construction that can withstand shocks and vibrations without breaking.
At Paklite, we are committed to providing our customers with high-quality, affordable LED lights that meet their needs and exceed their expectations. So why wait? Browse our range of LED lights today and start enjoying the benefits of energy-efficient, long-lasting lighting!